Bruxelles Rebelle (Only in French)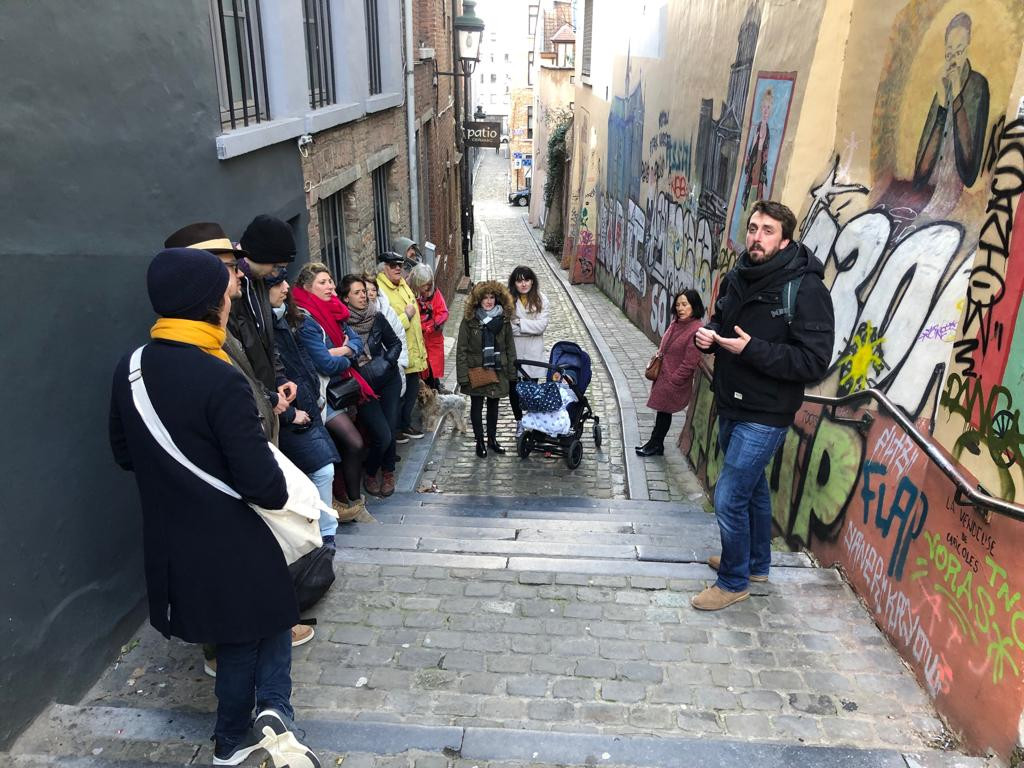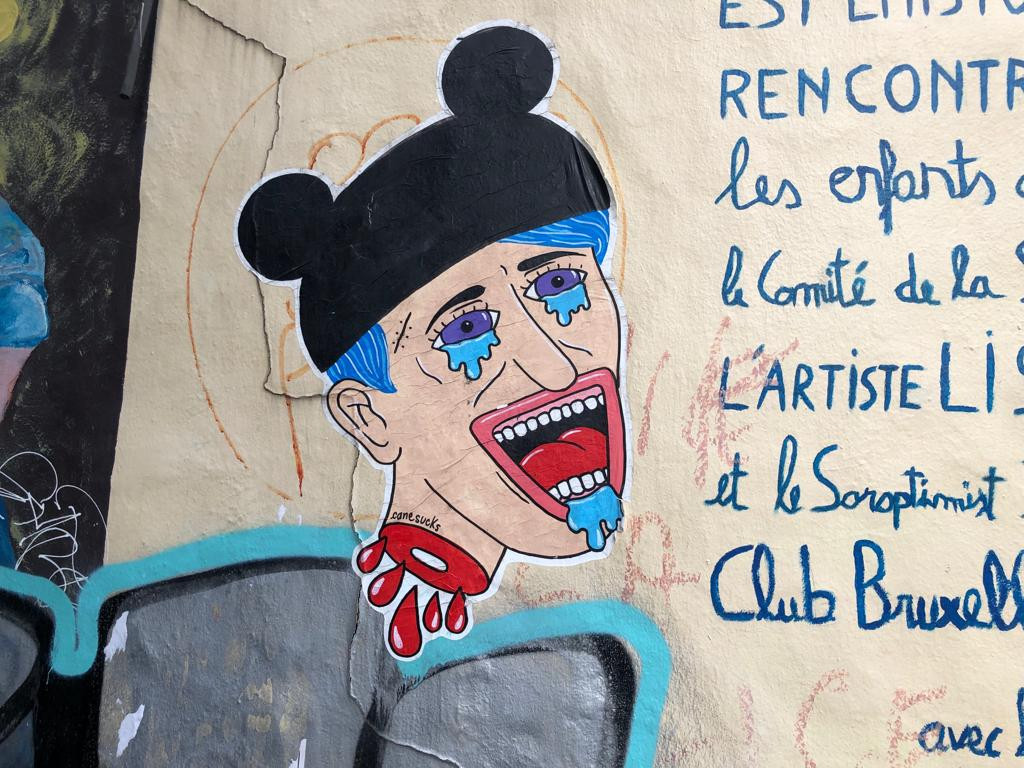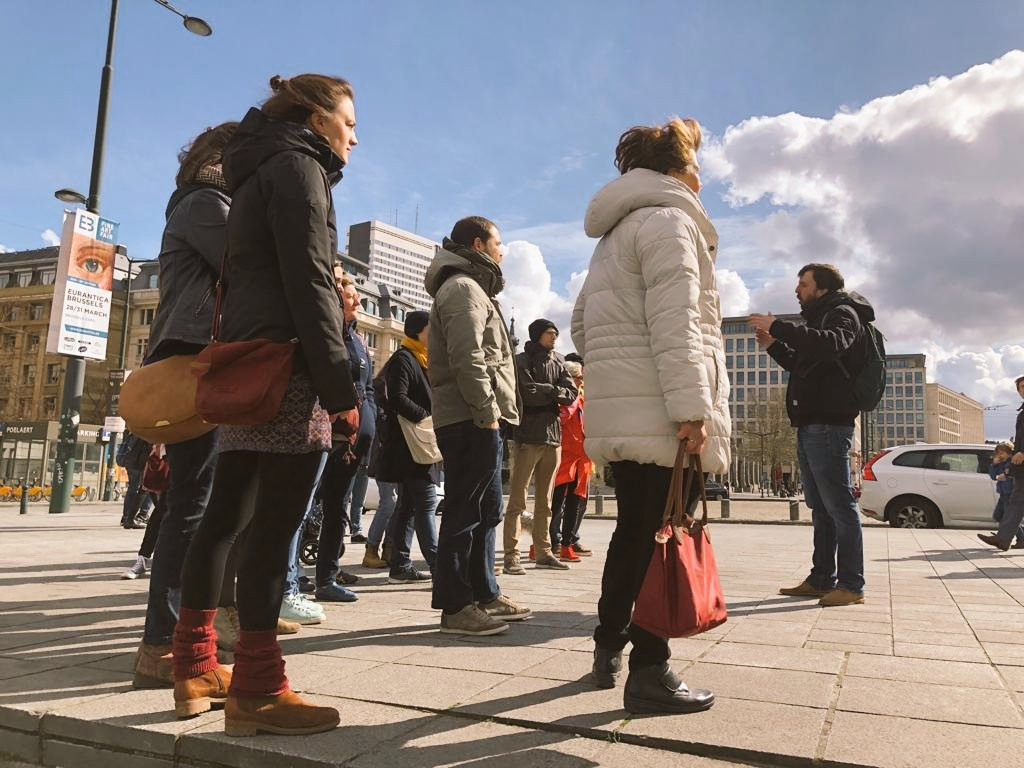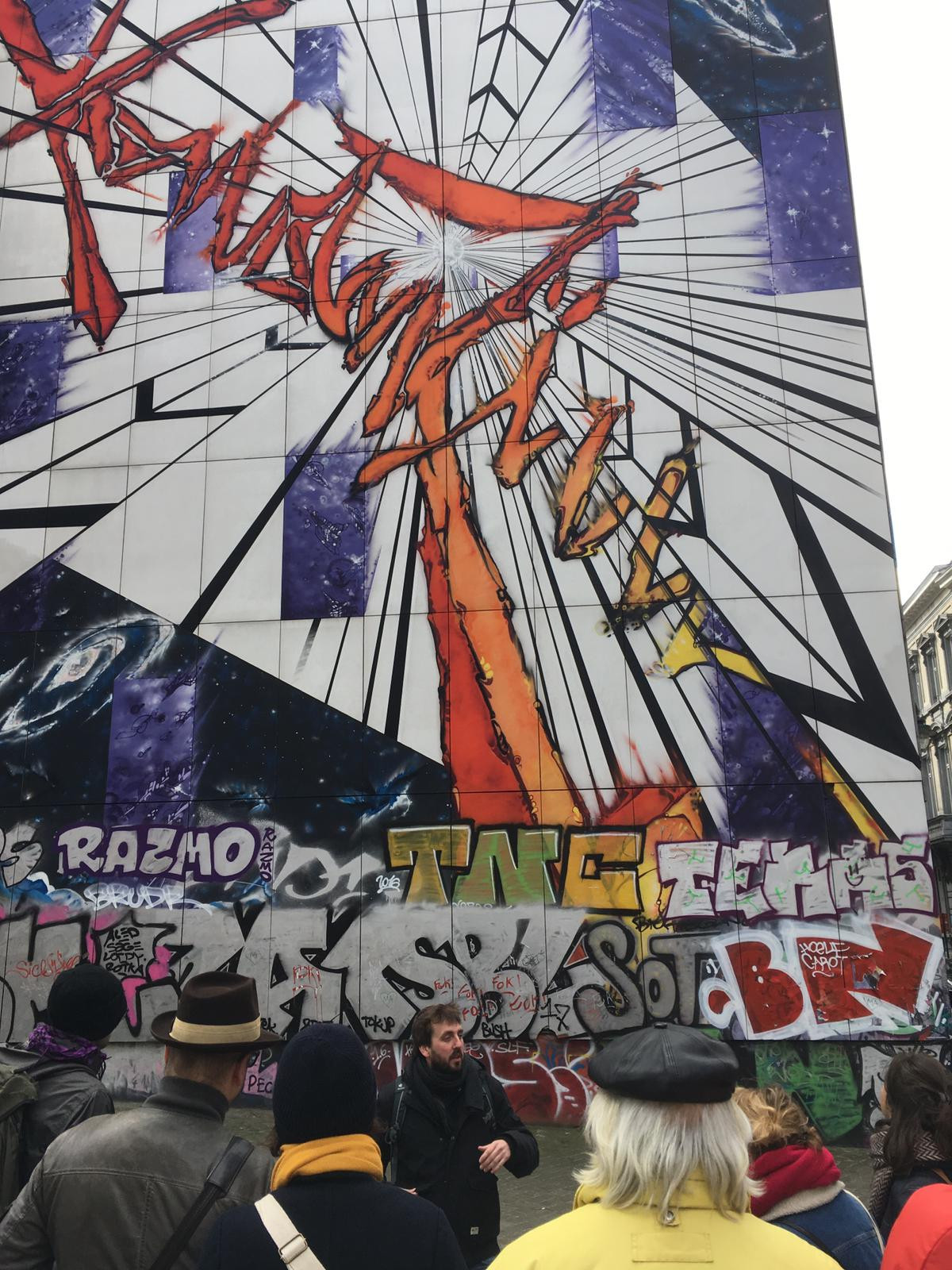 Info
Vous avez vu la Grand-Place, le Manneken-Pis et la Cathédrale Saints-Michel-et-Gudule ? Bien ! Vous avez goûté quelques bières incroyables ? Vous avez déambulé dans les ruelles étroites du centre-ville ? Vous êtes maintenant prêts pour découvrir le vrai Bruxelles. Le Bruxelles des "brusseleirs" ! Suivez-nous dans le plus fier des quartiers qui n'a jamais courbé l'échine face aux riches et aux respectables...
Visitez le quartier des Marolles, le plus rebelle de Bruxelles, en plein centre-ville. Le temps d'une promenade aux quatre coins des Marolles, vous découvrirez des lieux populaires uniques ou les habitants se sont toujours dressés fièrement contre l'oppression et contre les dangers : maladies, guerres, pauvreté,... mais aussi, plus récemment, gentrification, mondialisation et promoteurs immobiliers !
Vous découvrirez les grandes luttes urbaines qui ont fait des Marolles ce qu'elles sont aujourd'hui..
Highlights
Qu'allez-vous découvrir ?
Le tour des Marolles vous fait découvrir, sur un ton ludique et amusant, ce quartier unique qui fut et qui est encore le théâtre de nombreuses luttes sociales.
- Place du Jeu de Balle (et sont incroyable marché aux puces quotidien)
- Le Palais de Justice (le plus grand du monde)
- La Marolle, quartier rescapé
- Des vues imprenables sur la ville
- Des petites ruelles et des impasses typiquement bruxelloises
- Des monuments et des oeuvres d'art
- Des anecdotes croustillantes
What is included
Prix : Gratuit !
Durée : Environ 2 heures
Groupe maximum : 25 personnes
Private tour information
Times and days offered for this activity not convenient for you or your group? Do you want to plan and personalise the activities at your convenience? We have option for Private Bookings for this activity! just make a Private Booking request and our team will be happy to assist you.
Place de la Chapelle 1, 1000 Bruxelles (sur les marches à l'entrée de l'église)
Place de Chapelle 1