Tour por el Metro de Estocolmo (ONLY IN SPANISH)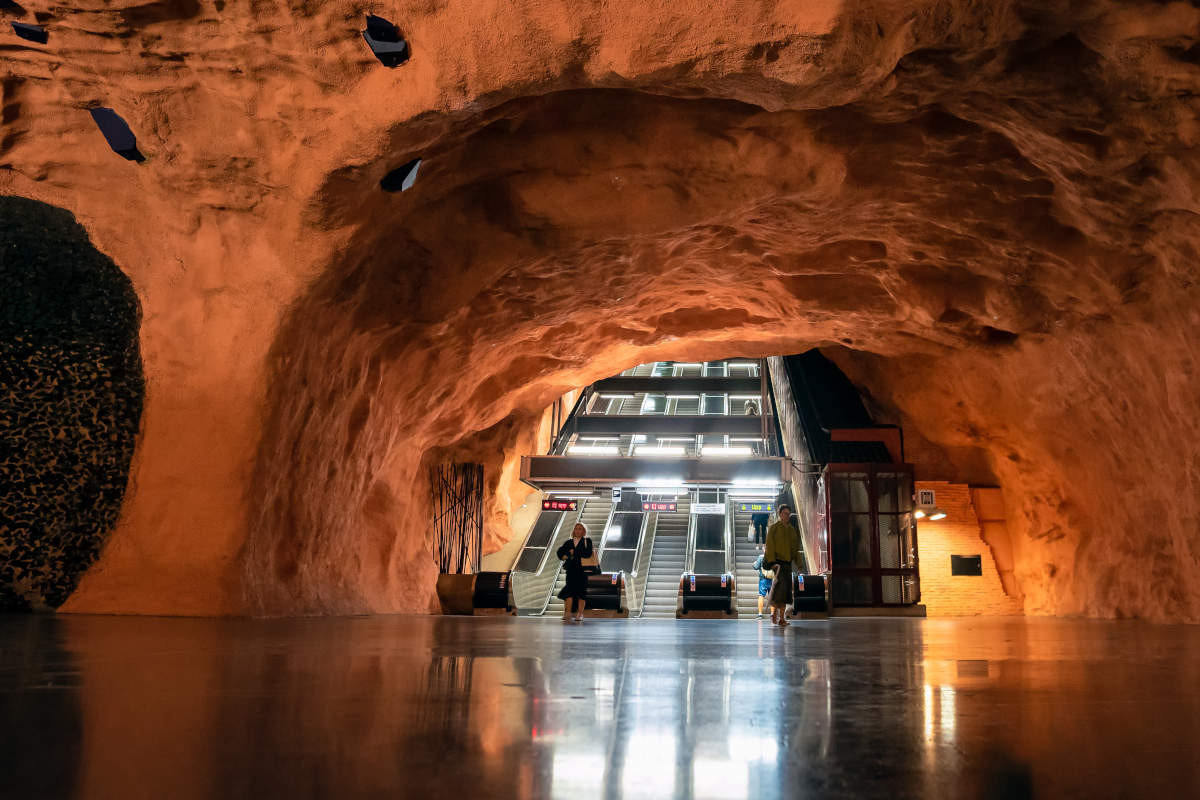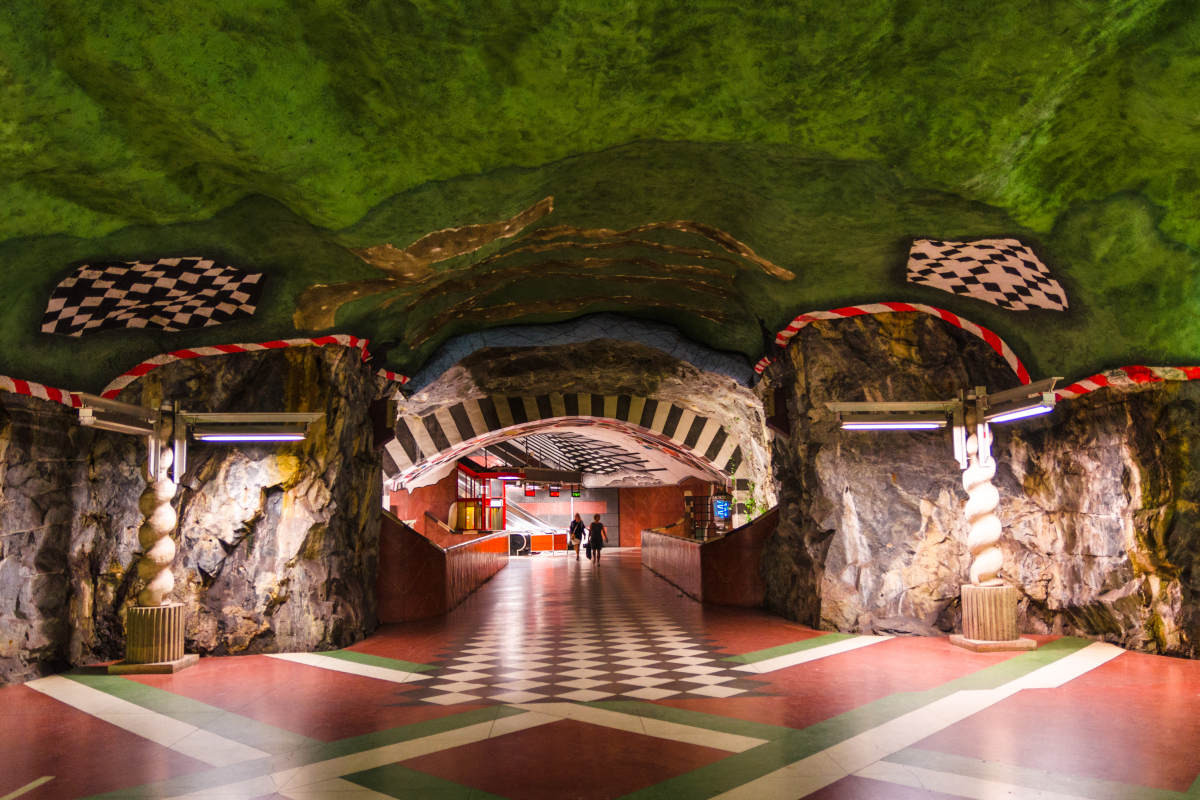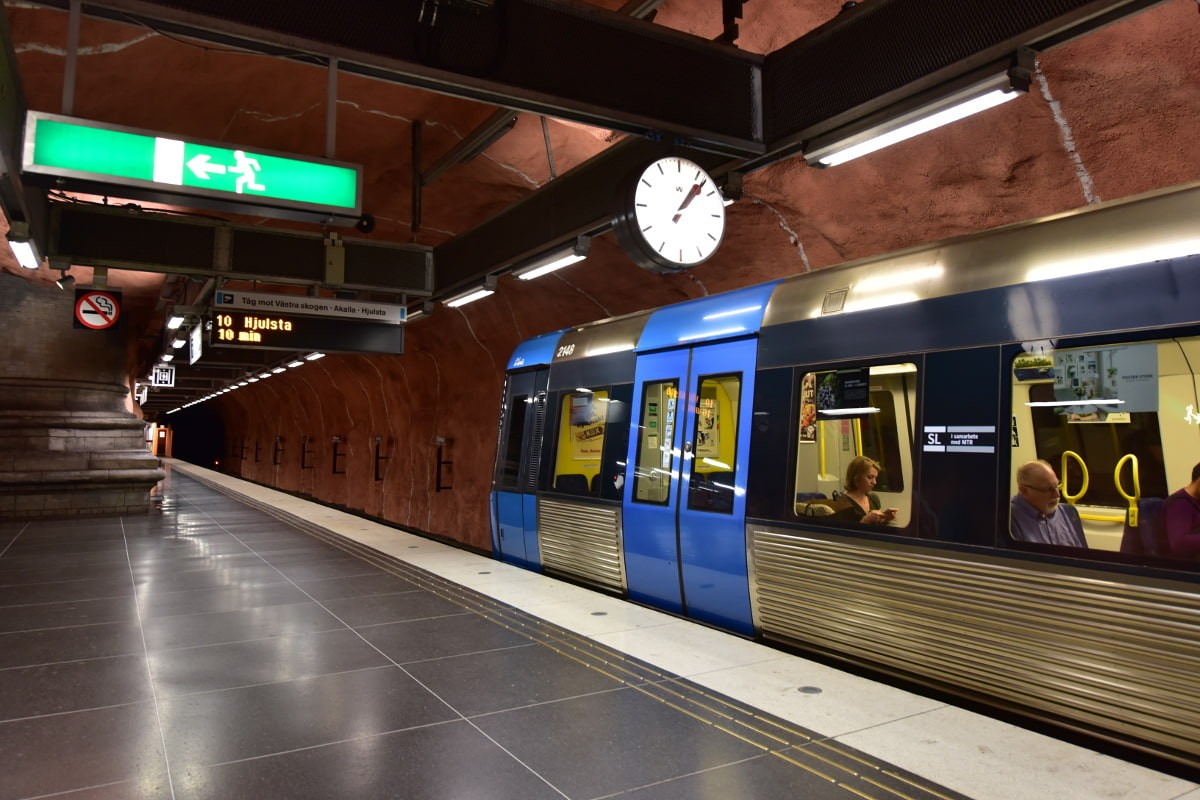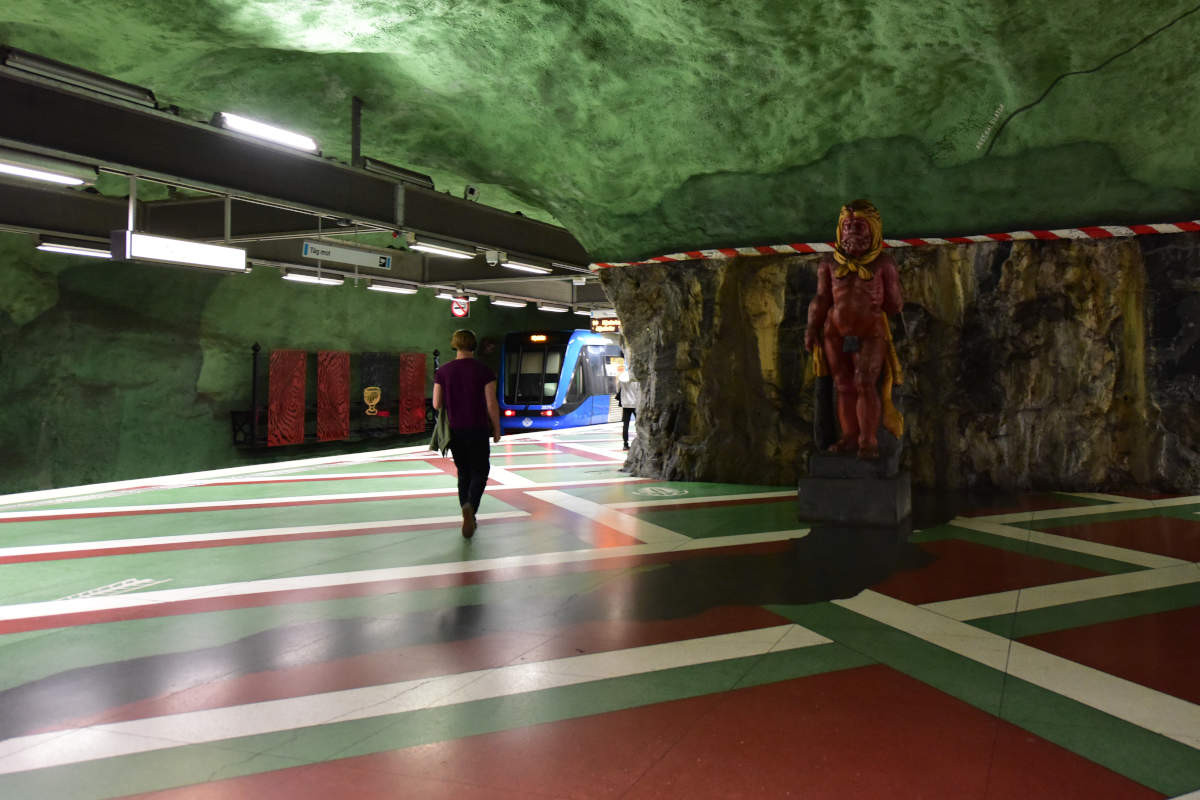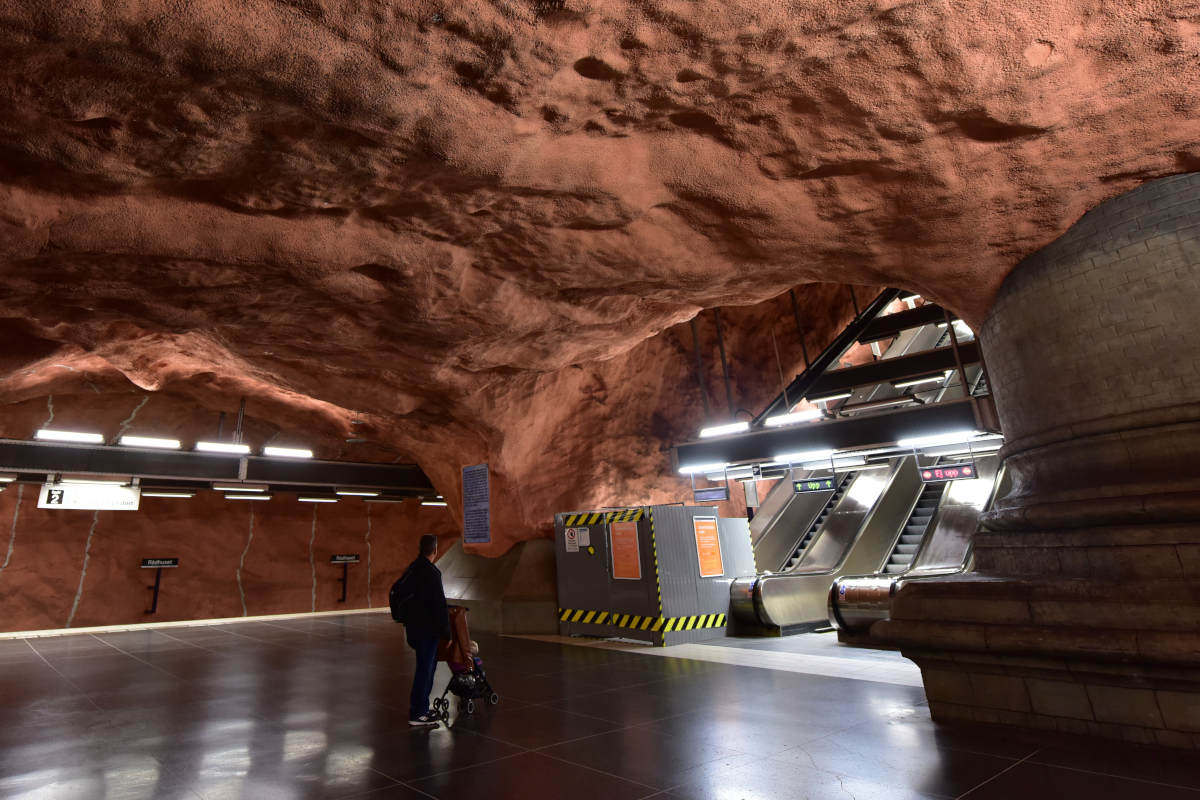 Info
Kungsträdgården, perteneciente a las líneas 10 y 11 (las de color azul), es conocida como "la estación-jardín" del suburbano de Estocolmo. Siguiendo el viaje subterráneo por las líneas celestes llegaremos a otra curiosa parada: Rådhuset, la "estación-cueva". De hecho, la zona en la que se encuentran sus andenes nos recordará a una gruta vikinga. En su construcción se emplearon materiales de arquitectura orgánica, que dejaron visible la roca madre originaria de esta zona del subsuelo.
Sin abandonar la línea azul, continuaremos el tour en dirección a Solna Centrum. ¡Prestad atención a la decoración de esta parada, seguro que os sorprende! Para completar el recorrido por el tramo azul iremos hasta Fridhemsplan, donde haremos trasbordo para tomar las líneas 17, 18 y 19 (ruta verde) en dirección a Thorildsplan, la estación favorita de los amantes de los videojuegos. Si jugasteis al Comecocos y otras diversiones virtuales de los años 80, seguro que esta parada os trae buenos recuerdos.
Desde Thorildsplan iremos de forma directa en la línea verde, sin hacer trasbordos, hasta la estación más concurrida del metro de Estocolmo: T-Centralen. Decorada con bellas cenefas azules y escenas de la vida cotidiana, está considerada como una obra de arte en sí misma. En este importante centro de conexiones, tomaremos las líneas 13 y 14 (las de color rojo) para visitar las estaciones Universitetet y Stadium, que seguro también nos llaman la atención.
Highlights
1 Kungsträdgården (línea azul)
2 Rådhuset (línea azul)
3 Solna Centrum (línea azul)
4 volver Fridhemsplan (línea azul/verde)
5 Thorildsplan (línea verde)
T centralen
6 Tekniska Högskolan (línea roja)
7 Universitetet (línea roja)
8 Stadium (línea roja)
9 T centralen
What is included
Guía de habla española.
Billete para el metro de Estocolmo (valorado en 6 euros).
Private tour information
Times and days offered for this activity not convenient for you or your group? Do you want to plan and personalise the activities at your convenience? We have option for Private Bookings for this activity! just make a Private Booking request and our team will be happy to assist you.
Meeting point - Look for the orange umbrella
Terminal de ferry Strömkajen